Spring showed up on time this year bringing a surge of warm and humid weather early in the season. When was the last time you remember having to turn the AC on in April/May? To prove my point, the Rogers Centre opened its rooftop on Wednesday April 12, the earliest it has done so in a given year. That's good news for our local hospitality market that enjoys the influx of visitors to our community and the wide range of outdoor venues.
Our home market in typical spring fashion - like the weather, heated up early and fast. We represented many clients who listed with us and also new clients migrating to the area. Prince Edward County and surrounding communities continue to be a good investment decision for both permanent housing and vacation properties alike.
As we closed out May and the banks took the decision to hike interest rates, a more cautious scenario for buying and selling emerged. Due to this scenario, we can see the number of average selling days on the market increase. Houses in the 250-500K range are hovering around 55 days to sell vs 26 days a year ago. When you look at the 500-750K housing market, the number of days to sell decrease but still represent an increased selling avg YOY.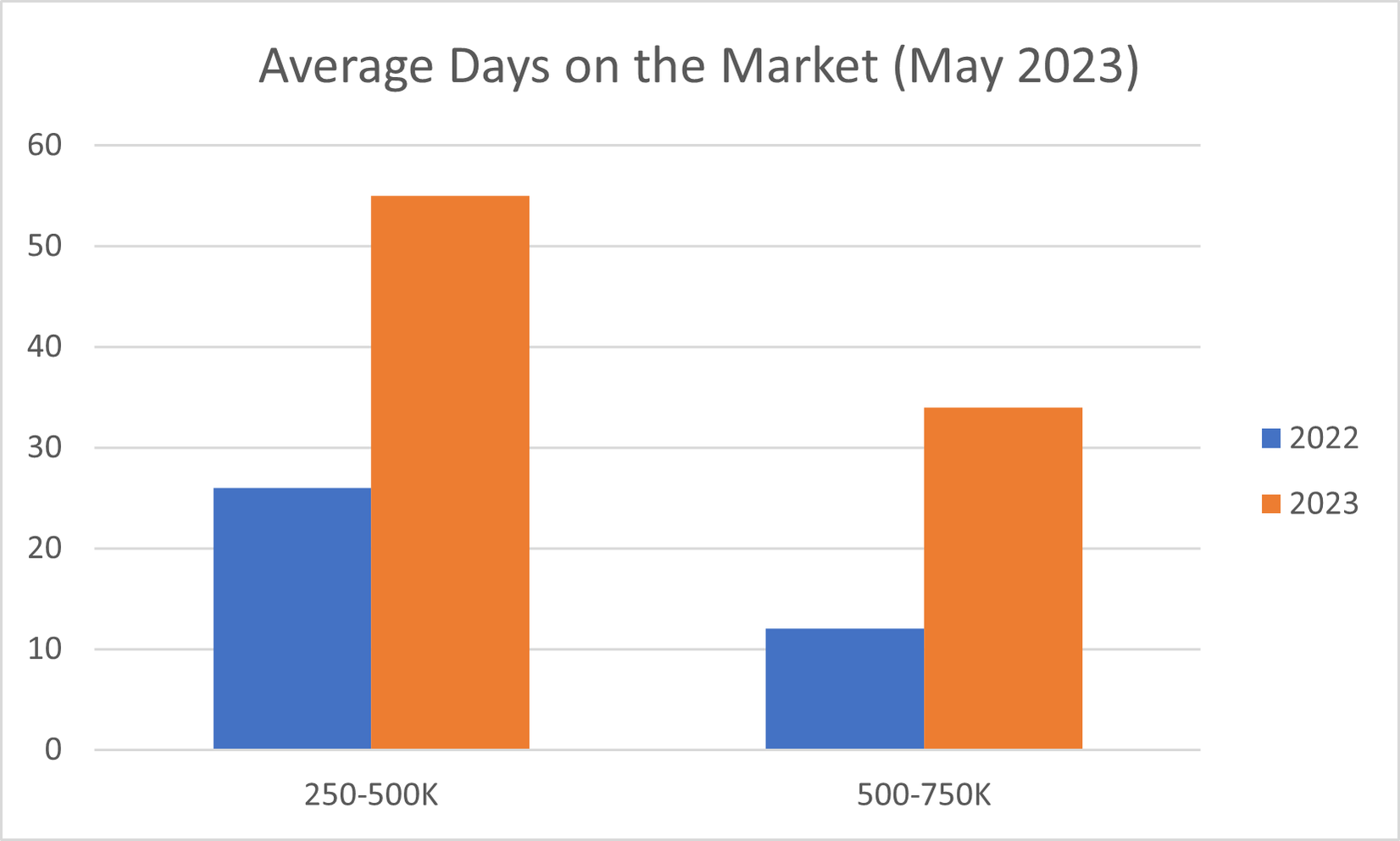 Good information to keep in mind when considering selling your home. The amount of time needed to keep your home organized and marketable is taking a little longer than what we have averaged in the past.

The longer days has refreshed us all and we look forward to meeting up with you all over the summer months. Whether its at the ice cream stand or the wineries…we always look forward to meeting up with our friends and colleagues from the community.
Faye and Rachel